Vanessa Hudgens was spotted over the weekend with a mystery man on her arm.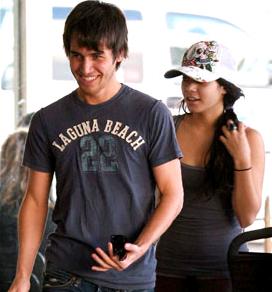 The mystery man is certainly not her High School Musical co-star Zac Efron, even though there is a little resemblance between them.
The mystery man turned out to be the boyfriend of Vanessa's co-stars Ashley Tisdale, Jared Murillo. You could see Ashley Tisdale with Jared here.
Jared Murillo was a dancer in the film and was seen taking a stroll in Hollywood with Vanessa Hudgens while Zac Efron was at yet another Hairspray premiere.
Vanessa Hudgens and Zac Efron have been dating since they starred in the first High School Musical movie and are regarded as one of Hollywood's hottest young couples.
Comments
comments