Prince Harry has split from his girlfriend Chelsy Davy, after she decided that she could no longer cope with the pressures of his military career.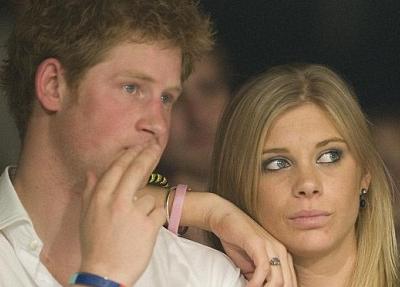 Chelsy, 23, who has just returned from a holiday in South Africa and Mozambique, has told friends their five-year relationship is over.
The news leaked out after she altered her profile on the social networking website Facebook to read: 'Relationship: Not in one'.
Last night a senior Royal source confirmed the couple had separated, just three weeks after they returned from a romantic break in Mauritius.
One senior royal source who knows the couple revealed: "It is true: they have parted. It's amicable but the relationship has run its course."
Chelsy has told friends she is now reassessing her future. She had planned to join City law firm Allen & Overy after her graduation later this year. The company confirmed: "We did offer her a place and she has accepted."
But last night friends said Chelsy would probably move back to South Africa now the relationship is over.
A source revealed: "Chelsy has told us it's over and it looks to be permanent because the last time they split, Chelsy never changed her Facebook status. This time she has made a point of doing so. She said the reason they split is because they just don't get enough time together and Harry's Army course has put a lot of pressure on them."
The source continued: "He's told her it has to come before anything, and she's a bit fed up of always coming second. She was prepared to make a big sacrifice by moving to the UK. She had her job lined up and a place to live in London. She's a very bright girl who wants to be a successful lawyer, but that's all up in the air now."
The source added: "She misses South Africa so much that I imagine she will move back if things are over with Harry for good. She finds the weather here really depressing and she suffers terribly from homesickness. She has just returned from a beach holiday with friends. That's when she decided to call the relationship off. She and Harry had an incredible holiday together, but after he left, she really started thinking and realised he wouldn't have much time with her during his training with the Army."
It is the end of a tumultuous relationship. The couple first met in the spring of 2004, when Chelsy was a 19-year-old pupil at the exclusive Cheltenham Ladies College, close to Prince Charles's Highgrove estate.
Comments
comments