Prince Harry could reunite with Chelsy Davy. Sources close to the royal suggest they could soon get back together after she accepted a trainee solicitor post at a London law firm, keeping her in the UK.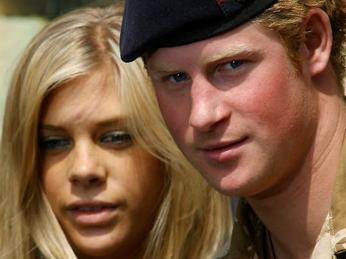 A source said: "There's no obvious reason for them splitting up – there's no one else involved on either side – and the only factor seems to be Chelsy getting a bit fed up at not being able to see so much of Harry because of his Army training."
It was believed Chelsy would move back to her native South Africa when she completes her current Masters Degree course at Leeds University in April and her impending relocation reportedly put strain on her relationship with Harry.
But the Zimbabwean-born beauty has since accepted a job as a trainee solicitor with London law firm Allen and Overy, meaning she will be living closer to Harry than ever before.
A friend of Chelsy's revealed: "They are already both having doubts about splitting up. They thought they had made a sensible decision for both their sakes, but the heart sometimes rules the head and they are missing each other terribly."
Another added: "While some people view Chelsy as a flighty party girl, she's very serious-minded and focused. The postgraduate course she's doing is actually a three-year course, but Chelsy's doing it in two, which is no mean feat."
Royal observer James Whitaker believes the couple have a future, saying: "Not only is Chelsy pretty, she is so discreet, and rich enough never to want to talk about their romance. This discretion very much works in her favor and I would not rule out them getting back together. However, people should remember that Harry is only 24, and young men of his age do change girlfriends a lot quicker than Harry actually has."
Comments
comments