Prince William will have another friendly face about the house he is renting as a weekend bolthole for himself and girlfriend Kate Middleton.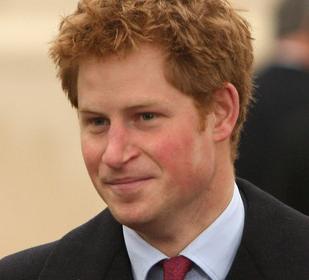 The stone cottage, close to the brothers' RAF training base at Shawbury, Shropshire, will also be used by Prince Harry over the summer.
Royal aides believe that having William and Harry in the same house will solve a security headache, while also allowing the Princes the privacy they crave.
Prince William, 26, is spending a year at RAF Shawbury in his bid to become a helicopter search-and-rescue pilot. Prince Harry, 24, who is training for the Army Air Corps, will join his brother at Shawbury for the summer.
The cottage is owned by a close friend of the Royal Family and a source said: "[Prince] William had a similar pad on the Balmoral estate to which he would escape with Kate from St. Andrews University, where they shared a house with other students."
The source added: "[Prince] Harry was initially going to have his own place in RAF Shawbury but there was an issue over the extra security that would be needed at two sites so it seemed sensible for the Princes to share. The added bonus is that they can keep each other's secrets about what goes on in their bachelor pad."
As part of their training, the pair would normally expect to travel as far as Peru on team-building courses. But because of security concerns, as well as the effects of the credit crunch, they may have to settle for something closer to home.
A source also said: "Cadets get adventure weeks which they usually use for hill-walking in Peru or canoeing in America. They are given a budget and are allowed to choose their destination. But with the Princes, Scotland or Wales might be a more realistic option because of security concerns. In the current economic climate, military bosses are also concerned that the jaunts should not be seen as jollies."
Comments
comments