Prince Harry's charity has been accused of failing to help African orphans.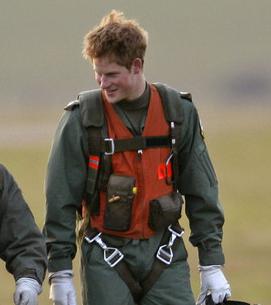 Sentebale, which was set up in the memory of Prince Harry's mother, the late Princess Diana, promised £30,000 to children in the poverty-stricken kingdom of Lesotho a year ago, but are yet to hand over the cash.
According to a newspaper, the situation in the area is now so bad the Lesotho Child Counselling Unit is planning to hold an emergency meeting to discuss directly appealing to the prince for funds.
Sentebale has declined to hand over any money due to a disagreement over the transparency of the clinic's financial procedures.
A source revealed: "All the other local organizations with which Sentebale works in Lesotho readily sign up to the same, basic levels of transparency."
The unit cares for 28 abused children, and is now relying on donations of peas, beans, rice and cooking oil from the World Food Program and World Vision.
There is also no running water at the home.
Chairman of the unit, Dr Motlatsi Morolong, said: "I would fly to London if I thought it would help to appeal to Prince Harry in person to help us. He is a well intentioned man and so is his brother. The situation is critical and we cannot understand why they do not fulfill the promise they made to us to help these children."
Chairman of the unit added: "I understand that the prince is aware there is a problem over here. Sentebale promised us 515,000 maloti (£30,000) but I would now accept just a few thousand pounds to install a pipe so we can have running water and to pay for food for two or three months. We are scavenging for food at the moment."
Prince Harry set up the charity with Lesotho's Prince Seeiso and last year completed a 1,000-mile off-road motorbike ride with his brother Prince William to raise money for it.
Comments
comments