A source says Rihanna has left Barbados, yet is staying under the radar as she currently has no scheduled public appearances just yet.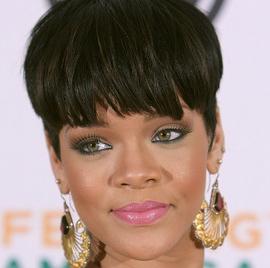 Rihanna is no longer in Barbados, according to a source. Already leaving her hometown where she's been spending time with family and friends soon after she was involved in an alleged fight with Chris Brown on February 8, the songstress currently has no scheduled public appearances and "is staying under the radar," according to further claims.
In related news, it has been reported that Rihanna is torn over her parents' pleas to build case against Chris. Though she's been told by her family not to worry about the consequences of a jail term on Chris' career, still Rihanna finds it hard to cooperate with the police.
A friend of the singer revealed:"I mean, damn, her eye's black and the sides of her face are all f—-d up, but she keeps saying she still loves him." The friend, moreover, informs that Rihanna has visited a doctor on Friday, February 13 "because of the endless headaches she's been having since Chris hit her." And "the doctors were concerned about the contusions on the sides of her head," the friend adds. "She hums sometimes, but she's more quiet than I've ever seen her."
Personal life aside, Chris Brown's alleged attack on Rihanna is claimed to have affected the sales of their albums. Generating public sympathy, Rihanna has the sales of her album "Good Girl Gone Bad" rising up to 30%, selling another 25,000 copies, whereas Chris' set "Exclusive" fails to make its way to the Hot 200.
Comments
comments