Prince Harry's 6,000-mile flight to rescue his relationship with girlfriend Chelsy Davy has been rewarded with a kiss. The couple spent time together in a week at a romantic resort in Barbados. They were seen embracing across a restaurant table.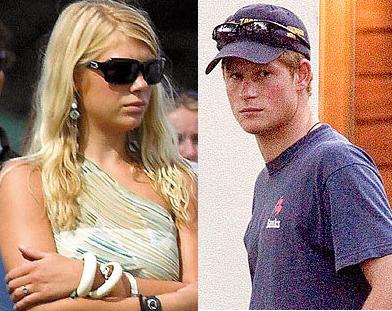 Prince Harry, who is wearing a brown baseball cap with "Wills' embroidered on it, has given Chelsy a lingering kiss on the mouth before standing up to order another drink.
The 22-year-old prince is seemingly to be scolded by senior Army officers for his drinking exploits. It is also believed that the prince and his 21-year-old girlfriend had argument over the pictures of him with television presenter Natalie Pinkham.
Prince Harry and his girlfriend Chelsy, who seemed to have made it up, spent Friday morning lounging by the private pool before Chelsy wears a white bikini and ordered two rum fruit smoothies.
A spectator revealed, "There were three burly protection officers watching over them a few yards away. While it is a beautiful place, it was hardly a private moment. But the way Harry was looking at Chelsy, they might as well have been alone on the Moon."