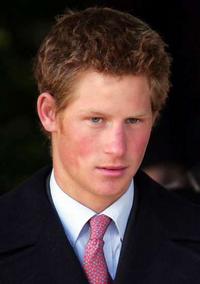 Prince Harry, 22, is "dangerously becoming an embarrassment to this country", a veteran royal photographer has claimed.
Arthur Edwards, who works for The Sun newspaper, criticized the 22-year-old prince over pictures that showed that the prince was supposedly lashing out at a member of the paparazzi as he left a nightclub.
Arthur Edwards revealed, "I think Prince Harry is dangerously becoming an embarrassment to this country. I like Prince Harry. I think he's just a fabulous young man, but you know he is an Army officer now and that behavior last week when he staggers out, falling over out of nightclubs, trying to attack a photographer."
Edwards added, "So you know this young man is no longer a boy, he's not 18, he's 22. He's a commissioned officer in the British Army in a really top regiment. He should be behaving a lot better and he knows that if he goes to these nightclubs paparazzi hang around."
When asked if he thinks that Prince Harry is an embarrassment, Edwards answered, "I think he's an embarrassment now yes. I think he's becoming very embarrassing." He added, "The fact that, you know, he's third in line to the throne."
Clarence House refused to comment.
Comments
comments