Prince Harry has been out nightclubbing, with just three of his bodyguards to keep him company. The 22-year-old prince, who was recently banned from fighting in Iraq, was spotted at a Bristol nightclub.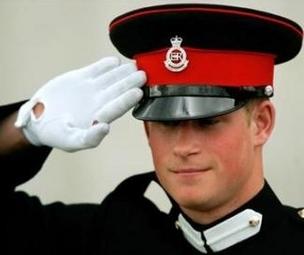 A fellow reveler revealed, "He didn't leave until 3 a.m. He was all alone apart from what I could see apart from his three bodyguards. He was very well behaved."
Earlier this month, Prince Harry was reportedly told to curb his partying since royal aides didn't want him to be photographed drunk while his troops in Iraq risk their lives fighting for their country.
Aides close to Prince Harry believe there will be public outcry if Harry is photographed enjoying a wild night out as his A Squadron colleagues fight for their country.
A source revealed at that time, "It has been made clear that these drunken nights are strictly off limits. Harry totally accepts how bad it would look for him to be out enjoying himself while others risk their lives."
Comments
comments