Prince Harry has rushed back from Canada to be with Chelsy Davy after she had her wisdom teeth removed in hospital.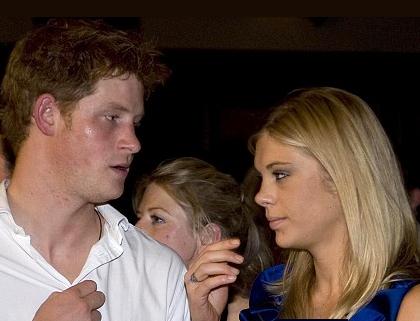 The 24-year-old royal has stayed in Canada for a month training British troops. Meanwhile, Chelsy Davy was in so much pain medics decided to operate.
The blonde beauty is on a diet of soup while she recovers and she has excitedly told friends that she cannot wait to see Prince Harry and that their relationship is 'stronger than ever'.
The 22-year-old Leeds University student is in London recuperating and has told friends she hopes to throw a welcome home party for Prince Harry as soon as she is better.
A friend revealed: "Chelsy can't wait to see [Prince] Harry. She has been feeling really down lately because of the anaesthetic. This hasn't been their longest time apart – they didn't see each other for months when Harry went to Afghanistan – but it has been really tough, as Chelsy has been in hospital. She had a lot of problems with her teeth and she was in so much pain that they operated."
Chelsy Davy was checked into a London hospital last week and she is making a speedy recovery. Prince Harry is believed to maintain a constant with her through online networking site Facebook.
A pal said: "[Prince] Harry uses Facebook under the name Spike Wells. He has been leaving lovey-dovey messages on her wall about how much he misses her. They are very much in love even though they haven't seen each other for weeks. After their trial split last year, they are stronger than ever."
Although Prince Harry promised his grandfather Prince Philip that he would curb his partying, he made a fleeting visit to Boujis in September before he left for Canada. And he was spotted with Chelsy at a party in West London.
A witness revealed: "They were having a great time and he and Chelsy were larking around with some laughing gas. They were in very high spirits."
Comments
comments