Prince Harry is begging his brother not to get married. It is because he thinks it will end in disaster.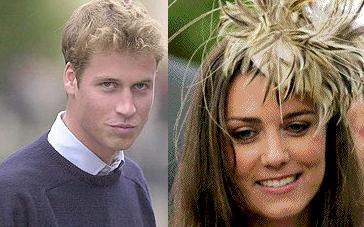 Prince William has reportedly reunited with Kate Middleton and the prince has agreed to marriage after deciding he made a big mistake dumping her, according to a newspaper report.
But Prince Harry fears his brother is making a big mistake. A royal source revealed, "Wills finally caved into a marriage ultimatum from Kate as a condition of getting back together. Kate is asking Wills to set a date for the engagement, but Harry wants his brother to take his time and make sure he's 100 percent certain. The boys loved their mother with all their heart, but now they're grown up and realize it was a mistake for Charles to allow himself to be pressured into marrying Di when he didn't really want to."
After four weeks of the break-up, the 25-year-old prince begged Kate Middleton for reconciliation. Prince William gave her a vintage Cartier locket as a love token, and he's planning to whisk her off to a romantic summer vacation.
The prince wants to honor his mother's wish to have him marry and have a happy family life. But friends are worried Wills is getting caught up in the romance. A friend revealed, "A lot of people – Harry included – think William is clinging to the only girl he has ever come close to having a serious relationship with."
Comments
comments