Prince Harry was spotted in the corner of London nightclub Whisky Mist on Thursday and his Christmas plan was revealed.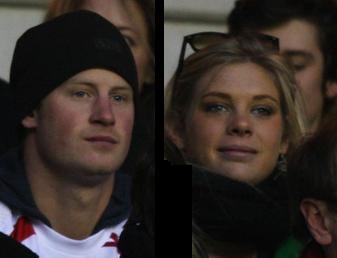 The 24-year-old royal talked about Christmas plans as he confided that he is taking his girlfriend Chelsy Davy back to meet his grandmother, the Queen.
He was quoted as saying: "They have met before at my father's birthday. Chelsy is here tonight with me. She's in the rugby scrum in the VIP area, so I'll have to go and rescue her soon."
Last year, Leeds University Law student Chelsy spent the Christmas holidays with her parents in South Africa. And shortly after Christmas, Prince Harry flew to Afghanistan to serve with the Household Cavalry.
But despite spending much of 2008 apart due to Harry's Army commitments, the couple are closer than ever. The charming royal also revealed: "Chelsy is here for Christmas. Things are going well for us."
The third in line to the throne added: "I don't like the VIP area. There's 300 people in space for 100. It's not all that…"
As for Prince William's beard, Prince Harry said: "Don't you think my brother looks silly with a beard?"
Comments
comments