It was only two months after Prince Harry split from his long-term girlfriend Chelsy Davy, but romance might already be on the cards again.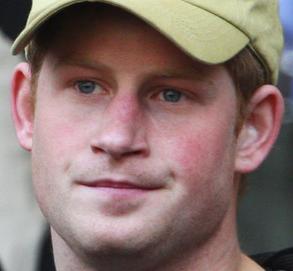 A report indicated that the party-loving prince put on an unusual disguise to get close to his 23-year-old former girlfriend last week without attracting unwanted attention.
On Friday night the pair spent the evening together at a 'rave for posh people' in seedy Vauxhall, South London.
Prince Harry, who recently wore luminous pink nail varnish for a night on the tiles, wore a long black wig to stay incognito.
Surprisingly, his new look was something of a success, with scores of fellow ravers completely failing to spot him.
A source revealed: "It's a bit of an "anything goes" sort of place – but the fact that people kept on going up to Chelsy to ask about Harry with him standing right next to her was absolutely hilarious. Unbelievably, though, they just didn't notice him at all."
Prince Harry, 24, dated the Zimbabwean-born blonde beauty for almost five years before their split back in January.
The prince, who has just embarked on an intensive helicopter pilot training course, told friends that he was 'gutted'. However, he said he was convinced that his career had to come first.
Chelsy was said to be equally determined to concentrate on her post-graduate law degree at Leeds University, where she is due to take her finals in just a few weeks.
However, the former couple were inseparable when they met at Gouranga, a trendy club night at the Lightbox in Vauxhall. Prince Harry, who was accompanied by two Scotland Yard bodyguards, met Chelsy and her friend Olivia Perry, known as Bubble, inside the club.
His 'disguise' made Chelsy collapse in laughter but, according to one witness, it failed to stop her spending the entire night 'holed up in a corner' with her prince.
The source added: "Bubble, who acts as her gatekeeper, was watching out. They were talking very intently until at least 2am and although nothing else happened between them there was some definite chemistry."
Prince Harry, who is back at his base in Lincolnshire, and Chelsy, who has just broken up from college for Easter, left separately.
But friends say the pair are continuing to keep in touch. "They just can't seem to keep away from each other," according to one pal.
A Palace spokesman declined to comment.
Comments
comments