Prince Harry is reportedly "drinking less" in a bid to win back Chelsy Davy.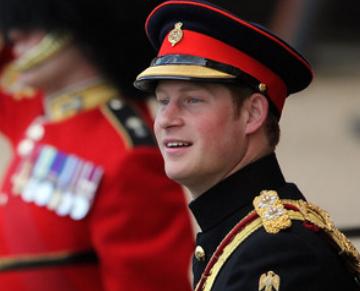 The 24-year-old royal has promised to curb his partying if the Zimbabwean-born beauty – who ended their relationship earlier this year because she was sick of his alleged womanising – will consider dating him again.
A source told Britain's Now magazine: "Harry only has eyes for Chelsy and he's in the process of winning her back. He's promised he won't get with any other girls if there's a vague chance she'll take him back.
"He's only 24 and he can't stay in every night, but he's being cautious because wherever he goes he's followed by women and he doesn't want to upset Chelsy.
"He's even moderating his drinking. Normally when he goes out he'll have a couple of champagne and vodka cocktails, but last week he was drinking less."
The pair have even spent long nights alone at a mutual friend's London house, discussing how they feel about each other.
A friend added: "The flat's owned by the parents of one of Harry's Eton school pals. He's getting all his mates to help him win Chelsy back. The car park's underground so no one knows he's there.
"She normally gets driven from her home on the King's Road in West London. They meet in the early hours of the morning and stay up all night in the living room, chatting before leaving separately the following day."
Comments
comments