The life of Prince Harry is going to turn into a movie. Film bosses believe cinemagoers would rush to watch Prince Harry's life story unfold on the big screen.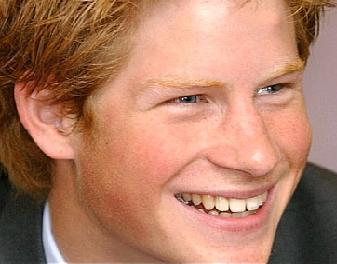 A source revealed, "This film could be huge. Girls would love it because [Prince] Harry has become a bit of a pin-up for the way he parades his army uniform. And lads would love it because of the thrills, spills and beautiful ladies which have featured in [Prince] Harry's life."
It is believed the film could prove a massive hit in the U.S., where the prince's relationship with Zimbabwean girlfriend Chelsy Davy, 21, has attracted a lot of attention.
The source claimed, "There have already been auditions for [Prince] Harry look-alikes, although they have had to rewrite the script after he was pulled back from Iraq."
The 22-year-old prince was due to be deployed to Iraq with his Blues and Royals regiment earlier this month, but was held back the last minute by Army bosses amid fears for his safety.
According to a report, Prince Harry, and his brother Prince William, 24, are planning to buy their father Prince Charles, 58, a PlayStation 3 for Father's Day on June 17.
Comments
comments