Prince Harry has begged army bosses for a transfer so he can be closer to girlfriend Chelsy Davy.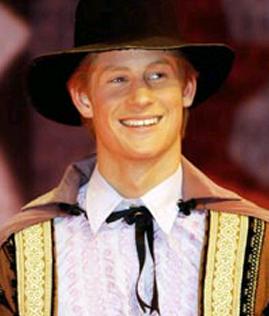 The 23-year-old prince has asked to be moved from his Windsor army barracks to Yorkshire's Catterick camp. The camp is only an hour's drive from Chelsy Davy's flat in Leeds, where she is at university.
The prince hopes being able to see the blonde beauty more often will make up for him missing her 22nd birthday earlier this month so he could party in France with the England rugby team.
A source revealed, "He upset her bingeing on vodka with the lads on an all-night bender. But he thinks his army bosses will give him the transfer of his choice."
For other news, Prince Harry is rumored to be jealous of Prince William's close relationship with girlfriend Kate Middleton.
Comments
comments