Prince William and his girlfriend Kate Middleton love admiring paparazzi shots of themselves on holiday.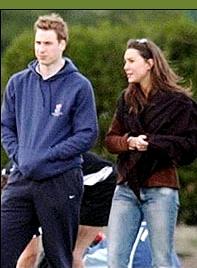 The 25-year-old prince has taken Kate Middleton on a romantic holiday to the Seychelles and the royal couple checked the British tabloid websites every day for reports on their dream getaway.
Prince William and Kate Middleton particularly "loved" The Sun newspaper's mock-up picture of themselves in a passionate clinch on the beach.
A source revealed, "The prince checked The Sun site every day and thought the picture of him and Kate as Burt and Deborah was hilarious. He absolutely loved it."
The young couple enjoyed a romantic break on Desroches Island last week, as they attempt to rebuild their relationship after a brief split.
They enjoyed moonlit walks, champagne picnics in secluded bays and "his and hers" spa massages.
The source added, "They enjoyed everything any young couple in love enjoys on holiday. They swam, sunbathed, read, and ate and drank well.