Prince William, 24, and his girlfriend Kate Middleton, 25, have been spotted enjoying a ski holiday.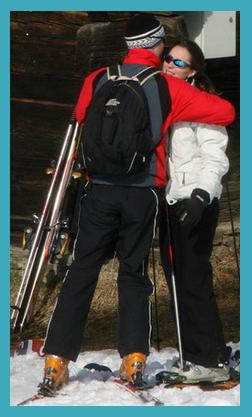 The British prince and his beautiful girlfriend looked the picture of royal romance as they took to the slopes in Zermatt in the Swiss Alps.
The appearance of Kate Middleton on the slopes has further increased the speculations that Prince William is going to make her a princess and propose to her.
A royal source revealed that their trip together could be part of the process leading up to marriage. The source added, "If he's going to ask her to marry him, as we hope, special trips like this are vital to their relationship."
The couple was seen openly cuddling while out on the slopes. They were also spotted enjoying a meal together with friends. A fellow diner at the Blatten café revealed, "They were so happy together. It's obvious they have that special chemistry. There were at least 70 other people having lunch but William seemed happy to show her affection in front of everyone. Throughout lunch Kate gazed at William and had a permanent smile fixed across her face."
Prince William has been happy to stay in with Kate at their £15,000-a-week chalet.
However, Prince William has received criticism from some quarters when he, Kate and ten friends paid £420 for their meal and only tipped the waitress with the amount of £4.20.