Prince William and Prince Harry, the sons of the late Princess Diana, have been opening up about the loss of their mother and the pressures of royal life. The frank comments came during one of a series of interviews given to promote a concert being organized by Prince William and Prince Harry in honor of their late mother.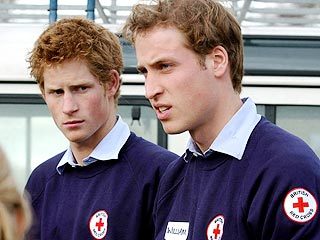 During the heart-to-heart talk with NBC's Matt Lauer, Prince William and his younger brother also discussed their Army careers and the difficulties of conducting their lives under the public gaze. "They talked a lot about the pressures they're facing… and the press and the exposure and their quest for normality," revealed by the high-profile American presenter, who described the two princes as "nice, wonderful, warm, normal and quite open".
The American presenter added, "They treat it like the Holy Grail. They don't think they'll ever be able to attain it."
The interview is anticipated to show days before the concert at Wembley Stadium on July 1.
Comments
comments