Prince William blew up the engine of a plane.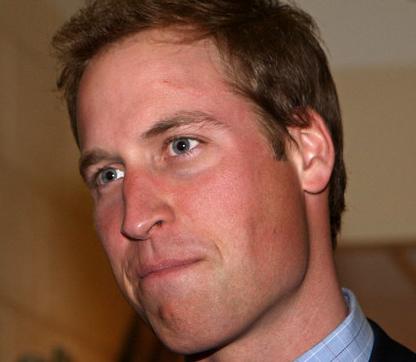 The 26-year-old royal flicked the wrong switch in the cockpit of an RAF Tucano – which is worth over £2 million – during his 12-week fighter pilot training course at RAF Linton-on-Ouse, near York.
The mistake caused a power surge which grounded the plane for a week.
Retired RAF engineer Joe Watt – who examined the aircraft after the incident – told Britain's The Daily Star newspaper: "These mistakes are known as ?finger trouble'. He flicked the wrong switch on shutdown and overcooked the turbo. I think he switched it back on so the engine tries to start again when it is stopping.
"If one pilot thinks the engine is off and the other pilot does not think he has switched it off, he can switch it back on."
The maximum temperature reached by exhaust gases on a Tucano are 650 degrees, but in William's case, the plane's black box recorder showed they exceeded 700 degrees.
There was no long-term damage to the aircraft, but William – who later passed his pilot training – was reportedly embarrassed by the incident, which took place during a flight with an instructor.
A source said: "It was all very embarrassing for William. It was a schoolboy error. He was a bit red-faced when his bosses found out what happened.
"He did get a bit of ribbing from his mates but it was all light-hearted. These things happen in training. Someone even quipped he should pay for the repairs out of his own pocket."
A Buckingham Palace spokesperson said: "We are aware that this incident took place. But we can confirm there was no damage done to any aircraft during Prince William's training. That's all there is to say on the matter."
Comments
comments