Prince William reportedly captured an Aussie girl's heart after teaching her to dance at his stepbrother's wedding.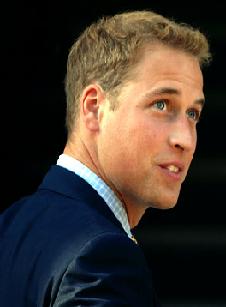 Cheri Scrivener, which is "Bondi Beach" native said she was whisked off her feet when the 25-year-old prince invited her to dance at the wedding reception in 2005.
She revealed, "He grabbed me and said, 'Do you know how to rock and roll?' When I said 'No' he said, 'Don't worry, I'll show you!'"
She continued, "He threw me around the dance floor and I followed not really knowing what he was doing. He captured a little bit of my heart."
Prince William also serenaded Cheri by singing his own version of London dance act Studio B's hit 'I See Girls', but the blonde insists it was all "innocent".
She added, "If he'd been single I would have gone out with him. I don't think I'd have danced with him if his girlfriend Kate Middleton had been there, but it was all innocent."
She was invited to the wedding because Tom's bride Sara Buys is her cousin.
Meanwhile, Prince William's relationship with 26-year-old girlfriend Kate Middleton is said to be under strain after the prince couldn't leave his four-month pilot training course at RAF Linton in North Yorkshire to celebrate Valentine's Day (14.02.08) with his lover.