Emma Watson may have found a good way to end speculation triggered by her night out with Razorlight frontman Johnny Borrell, Monday, February 11 – through a Valentine day date with Harry Potter co-star and friend Daniel Radcliffe.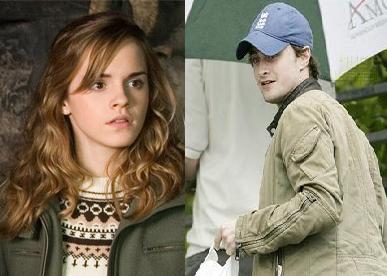 The pair was spotted in the garden of Imperial Arms, Fulham, West London, a pub close to Daniel's home.
An onlooker said, "They arrived quite late at the pub – about 10pm – and sat outside, using each other's bodies for warmth."
Emma Watson became distinctly uncomfortable when people started to recognize the two of them.
The onlooker revealed, "When people started to notice the couple and began pointing, she wrapped her scarf around her head so only her eyes were peeping out."
The onlooker added, "Daniel found her new look hysterical and started laughing. Throughout the night, in fact, he just kept giggling like a love-struck teen."
The two left the pub shortly before it closed and walked back towards Radcliffe's house.
Emma Watson, who stars as Hermione Grange in Harry Potter films, has been friends with Daniel Radcliffe since their first film together – "Harry Potter and the Sorcerer's Stone" in 2001. She was 11 years old then.
The two have never been romantically linked but that could well be because they had not grown up.
Comments
comments