Prince William, who is known to be a fun-loving prince, was spotted with a mystery blonde dance partner.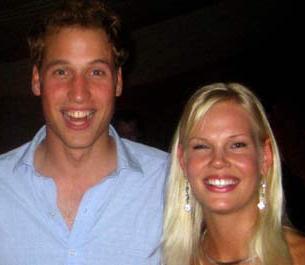 The 25-year-old prince, who wore a shirt that was unbuttoned to his chest, was snapped at a party following the wedding of Tom Parker Bowles and Sara Buys.
In the picture, Prince William danced in the tune of pop songs played by the DJ as he danced with his dancing blonde companion.
The specific identity of his blonde companion is still a mystery except a little detail that the blonde beauty is an Australian make-up artist and she was 25 during the wedding in September 2005 at St Nicholas' Church.
A source at the party revealed, "She had the time of her life dancing with Prince Charming. Some of the songs they were singing together were very intimate and William clearly loved it when she told him he was a good mover on the dance floor."
At the time, Prince William had already started to date his current girlfriend, Kate Middleton. Unfortunately, his girlfriend was not present at the party.
Comments
comments