Prince William, who has joined special forces for an elite training exercise in the Caribbean, has been left off a list of famous students who attended his university.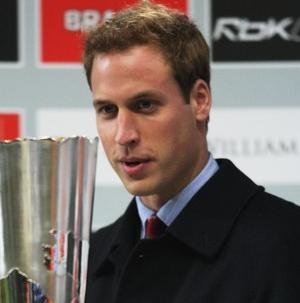 The royal and his girlfriend Kate Middleton, who have been dating for five years after meeting at Scotland's St Andrew's University, were not included on a list of alumni at the institution's new £2 million museum.
A spokeswoman from the university revealed: "They are not part of the museum nor are there any plans at present to include them."
Famous names which are on show include "Peter Pan" author J.M. Barrie, "Monty Python" star John Cleese, Olympic cyclist Chris Hoy, "The Jungle Book" writer Rudyard Kipling and philosopher John Stuart Mill.
The prince studied at St Andrew's for four years and secured a 2.1 in geography, the highest grade of any heir to the throne.
Applications to university doubled in the year the prince joined. Well wishers lined the streets of the Scottish town to welcome members of the royal family, including Prince William's grandmother Queen Elizabeth and father Prince Charles, to Prince William's graduation in 2005.
The prince went to greet the locals and thanked them for their support during his stay in St Andrews.
Comments
comments