Prince William and pop singer Justin Timberlake are set to play golf together. The prince is reported to be a big fan of the "SexyBack" singer.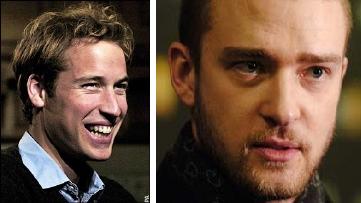 The 24-year-old prince is hoping to pick up a few tips from the singer, who boasts an impressive six handicap.
A source revealed, "[Prince] Wills is a huge fan of Justin and wants to go and see him while he is performing in the U.K. He also wants to meet up with him the day after and hopes they'll play some golf. [Prince] Wills wants to take some time out from partying and enjoy some sport." A source added, "One of his passions is golf and he knows Justin [Timberlake] is practically a professional."
Prince William and Justin Timberlake are tipped to meet up after the concert of the "Sexyback" singer in Glasgow this week.
A source also revealed, "Justin has just split from Cameron and him joining [Prince] William for a chat is perfect timing."
Comments
comments