Prince William and his girlfriend Kate Middleton are set to be the subject of a TV documentary about their "engagement".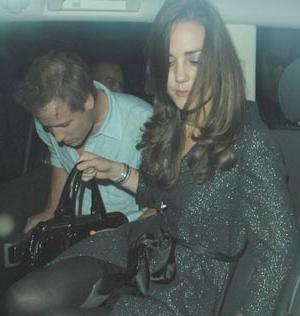 British channel ITV are so certain that the 25-year-old prince, who has been dating 26-year-old brunette beauty for four years, is set to pop the question after he completes his military service next year they have already finished filming a one-off special about the couple.
A source revealed, "In order to be ahead of the game ITV have already made a documentary to be aired immediately after Wills and Kate make an announcement."
The source added, "Historian Andrew Roberts has been brought in to discuss the historical significance of a future king marrying a 'commoner' for the first time since James II, and the editor of Tatler magazine discussing the society side of it. They spent the last month filming in Kate's home village of Buckleberry and outside her grandfather's old home in Southall, West London."
However, the filmmakers ran into trouble at Scotland's University of St. Andrew's, where Prince William and Kate Middleton first met as students, after being told no cameras would be allowed in the grounds until an official engagement announcement had been made.
ITV are not the first company to make premature preparations for a royal engagement since in 2006, a high street chain Woolworths announced a range of commemorative gifts for William and Kate's engagement, including plates, mobile phones, mouse mats and sweets.
Comments
comments