Sir Paul McCartney and his estranged wife Heather Mills had a furious argument yesterday over claims that she cheated on him.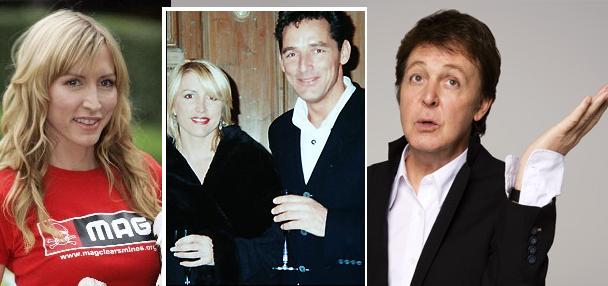 The former couple was thought to be close to finalizing their divorce in the High Court this week, but sources say Heather Mills is worried that the revelations will jeopardize her £55million settlement.
A Sunday newspaper alleged that she cheated on 65-year-old musician for six months near the start of their relationship.
The affair ended before the couple was married in 2002.
According to a claim, Miss Mills, 40, is said to have "romped" with film editor Tim Steel the night before joining Sir Paul on a romantic holiday in 2000.
Tim Steel revealed, "I didn't mind, I suppose I was flattered that Heather still wanted to have sex with me despite being pursued by this musical demi-god. I would be with her when he called or texted her. She'd even show me the texts."
The film editor also added even consulted him about marrying Paul, but she was only interested in marrying him because of the opportunities it would bring her, saying, "Marriage to him opened lots of doors for her – and that's the only reason she did it. …I guess I hung around because I really didn't think Heather and Paul would last. He was an old bloke and I knew what Heather was like. She was only in love with what Paul could do for her. She loved the idea of being Lady MCCartney."
The revelations from Mr. Steel came the day before Sir Paul and Heather were due to face each other in court to finalize their divorce.
Heather Mills was set to walk away with £55million – a £20million lump sum and £2.5million a year until their daughter Beatrice turns 18.
However, the cheating speculation prompted a furious phone call last night.
A source said, "Heather called Paul to see if everything was set. The conversation quickly turned the weekend's papers and in particular the story about Heather's alleged infidelity."
The source added, "Heather played it down, calling it 'just the tabloids'. Paul was less impressed. He said: 'I'll see you in court'."
Comments
comments