Prince William's relationship with girlfriend Kate Middleton is reportedly on the rocks again.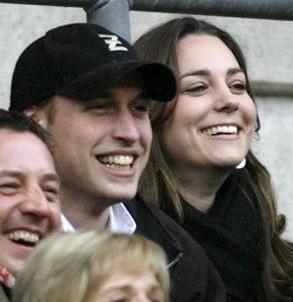 The pair, who briefly split last April, have only been on one date since Christmas and friends claimed that they are now drifting apart as Prince William concentrates on his training with the Royal Air Force (RAF) in Lincolnshire and Kate Middleton remains in London.
A friend revealed, "[Prince] William has been distancing himself from Kate Middleton for a while. He loves Kate dearly and doesn't want to hurt her. They are in touch but their lives are pulling in different directions. There's a feeling that things have simply run their course."
Prince William, who missed Kate Middleton's birthday celebrations last month because of his four-month Royal Air Force pilot training course, is said to be unsure whether he wants to take the plunge and tie the knot.
The source said, "It's a sad thing for both of them. William fears he will not find anybody who loves and cares for him so much. But does he want to spend the rest of his life with her? It really is a dilemma for him."
Meanwhile, [Prince] William's grandfather, Prince Philip, has also urged him to "stop dithering" about whether or not to marry Kate.
A source, which is close to Prince Philip, revealed, "Philip is concerned William could follow in his father Prince Charles' footsteps. Charles waited until he was 32 to get married to William's mother Diana and that ended in a bitter divorce, before he returned to his first love Camilla. His popularity never recovered. Philip fears that if William keeps Kate hanging on, his popularity could ebb away."
Comments
comments