Grammy-winning singer Rihanna found herself involved in a car crash hours following the big awards show in Los Angeles on Sunday night.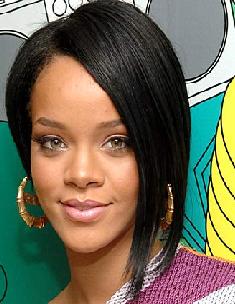 The 19-year-old "Umbrella" singer, who took home the award for Best Rap/Sung Collaboration along with her mentor for the hit song, was in her car outside of the Island/Def Jam party in L.A. when it was struck by another automobile. Luckily for everyone involved, no one was apparently hurt in the incident.
The sexy singer was driven away from a Def Jam after-show party when her vehicle was hit by another car.
According to her aides, Rihanna and her driver were not injured in the minor collision.
Comments
comments