Perhaps one should not easily believe those whispers of an engagement between Britain's Prince William and Kate Middleton.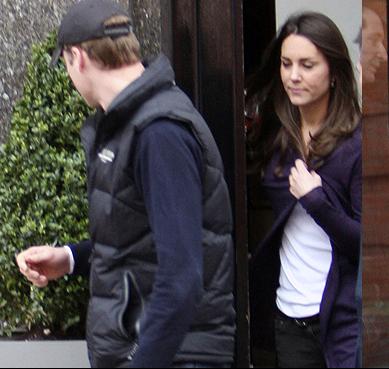 A report has indicated that "I Dos" are unlikely to happen anytime soon. Just before 26-year-old Prince William entered the Royal Air Force Shawbury in January, he was warned that training would be time-consuming and intense.
An insider revealed: "The instructors would never advise anyone to start planning a wedding, let alone a royal wedding, while on course."
Meanwhile, when Prince Harry was partying with Astrid Harbord, Prince William and girlfriend Kate Middleton were planning a quiet date.
They had lunch in Chelsea, West London, on Saturday, the first time they had been seen out together in two months.
And later they watched the movie The Young Victoria about Wills' great great great great grandmother.
Comments
comments