Despite being the number one pin-up of the moment, Twilight star Robert Pattinson has been moaning about his quiet sex life.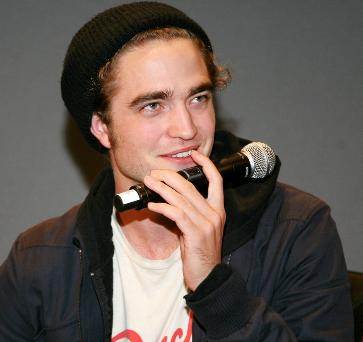 The British hunk was overheard telling a friend at Nur Khan's Rose bar on Saturday night that women have been too shy to approach him since he was propelled to fame in vampire movie Twilight.
A source said: "Robert told his pal, a fellow Brit, 'I can't get laid in New York'. 'A blind person with a British accent could get tail,' the pal retorted, cracking Pattinson up."
However, Robert's evening soon improved when a mystery brunette began flirting with him at the bar.
The source added: "The woman was fawning over him. 'I'll be back,' he promised, stuffing his beer into his jacket pocket before walking out."
Robert has been chased by some of Hollywood's hottest women, including Paris Hilton, Natalie Portman and Megan Fox, but he still insists he gets ignored by the opposite sex.
He has previously said: "It's funny, but about a year ago I'd talk to girls and no one would be interested. I've never had the personality to fit into being a sex symbol."