Prince Harry undertook a training exercise with the Royal Gurkha Rifles news emerged that Prince William has been lined up to do a stint behind a desk at the Foreign Office in the same week.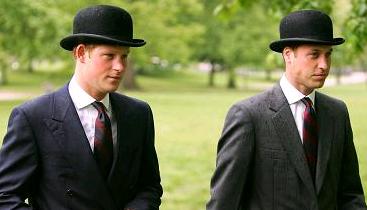 With the military training of Prince William due to end in autumn 2009, aides have been helping him plan the next stage of his career as he prepares for his future role as king. They hope the post will give him an understanding of some of the departments, which will one day act in his name.
Like his father before him, the 25-year-old Prince may face decades before he succeeds to the throne, and is said to feel unsettled while he watches friends embark upon their careers. He is due to complete another 18 months in the army, serving as a troop leader in the Household Cavalry. But while he's enjoyed elements of life in the armed forces, it's never been a long-term career choice for him, as it is for his brother. Prince Harry was this week embarking on the next step of his military training with the Gurkas.
Comments
comments