Prince William, who previously tried training in various branches of the Armed Forces, may be involved in a different work experience.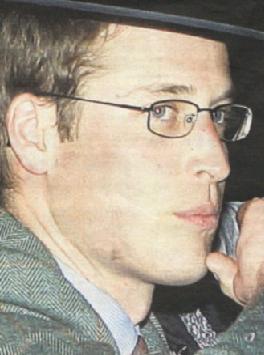 Royal officials are reportedly organizing a media placement for the heir-to-the throne.
Officials apparently think the young royal would benefit from training as a journalist. An official revealed, "He's learned about the Armed Forces. Now he has to learn about the state."
The placement is just one being lined up alongside others in law, sports and civil service. All are intended to prepare the 25-year-old for life on the throne.
A royal source said, "As part of his overall education it is felt [Prince] William should have an understanding of how the media works."
For now though, the royal prince's priorities remain more sports oriented. The 25-year-old prince, who is president of the Football Association, reportedly took time out from his intensive RAF flying course this weekend to head to a Yorkshire pub and cheer on his team Aston Villa in their clash against Liverpool.
An onlooker revealed, "He didn't seem to mind being heckled by the Liverpool supporters. It shows how down-to-earth he is."
Comments
comments