Prince William and his brother Prince Harry have been personally invited to the Spice Girls' London shows.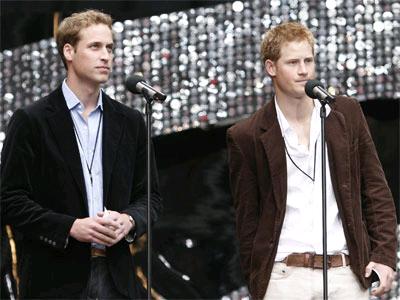 The royal brothers, who have been big fans of the Spice Girls, will be guests of honor at one of the reunited band's concerts at the O2 arena later this month.
Speaking backstage at the Spice Girls' first concert of their reunion tour in Vancouver, Canada, Mel C revealed, "Who is coming? Everyone! We've got some exciting guests in London but I don't know if I'm allowed to say. Some might be royalty, you never know!"
Prince William has previously confessed to having a poster of Emma Bunton – also known as Baby Spice on his bedroom wall as a teenager.
Harry – now 23-years-old – met the group when he was just 13 at a charity concert in South Africa.
The young prince was famously pictured beaming with his arms round the group and blushed as Emma held his hand and kissed him on the cheek.
Comments
comments