Prince William, 26, and Prince Harry, 24, now have a new place to chill – The Turf Club, an elite private gentlemen's club in Westminster.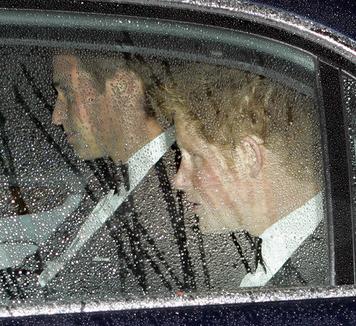 Members of the capital's exclusive Turf Club received a letter this week informing them they are to be joined by a couple of high-profile new recruits – Princes William and Harry.
The siblings are taking up honorary membership of the venerable £1,000-a-year establishment, which club secretary Lt Col Oliver Breakwell describes as "very dyed in the wool, old fashioned".
The club secretary explained: "Our members come to enjoy a decent glass of wine and a good lunch or dinner."
And Lt Col Breakwell is confident the young royals will find the establishment, which was founded in 1861, has plenty to offer them, though as he added: "We pride ourselves on having some young chaps around here. We have a nucleus of good young men they can come and join in with."
The club, which is located at Carlton House, features quiet, traditional rooms furnished with leather chairs, and offers scions of the upper echelon a place to privately relax and unwind.
Comments
comments