Newlywed Scarlett Johansson revealed that all she wants for Christmas from Canadian actor hubby Ryan Reynolds is a ticket to Barack Obama's Inaugural Ball next year.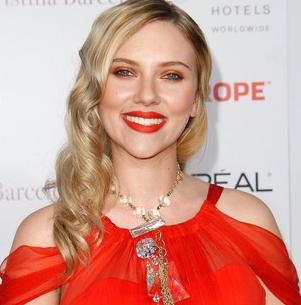 But with tickets changing hands on eBay for £50,000 plus, it will be a tough gift to deliver.
Spirit star Scarlett revealed: "I'm so excited about that ball and about politics – 2009 will be an amazing year."
Meanwhile, the actress was spotted at the London premiere of film "The Spirit" but she reportedly snubs fans.
The stunning star swanned past fans who had been waiting for hours, refusing to pose for pics. Inside she chucked a brown mac over her dress and sulked in the VIP area for 15 minutes before legging it out the back to George Clooney's party across town.
Comments
comments