Jennifer Aniston is laughing off the previous tabloid reports indicating that she had banned Rod Stewart's daughter Kimberly from attending John Mayer's recent London concert.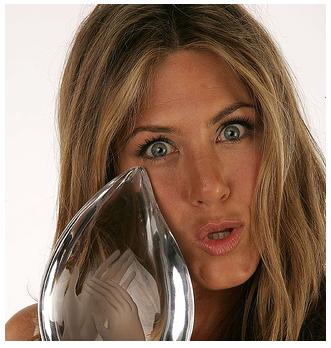 The former "Friends" star joined her rocker boyfriend for part of his European tour at the end of last month (Jun08).
But, according to the newspaper, [Jennifer] Aniston was enraged when she spotted socialite Kimberly Stewart backstage at his Hard Rock Calling gig in Hyde Park on Saturday (28Jun08) – and demanded she be removed from the [concert] site.
The publication went on to claim that "Jennifer [Aniston] doesn't want anyone around that reminds her that John [Mayer] used to be a player".
However, [Jennifer] Aniston's representative has dismissed the claims, added that the story is "absolutely false".
Comments
comments