Prince William is planning to bring out a charity book about his mother Princess Diana.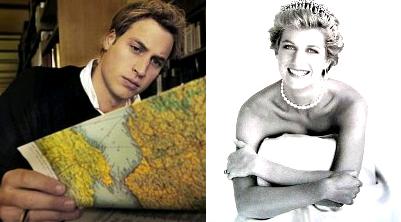 The book consists of full of unseen pictures and recollections by her friends. It also includes a picture of 17-year old Diana hanging laundry while she worked as a nanny. The picture was taken in 1978.
The book, in which the 25-year-old prince will pay tribute to his late mother, will also reveal how Diana wanted to take a course to improve her cooking, according to a newspaper's report.
Prince William is believed to approved the idea of the book following the success of this year's Concert for Diana. He and his brother Prince Harry are getting ready to mark their beloved mother's tenth death anniversary with a memorial service at the Guards Chapel in London.
About 450 people will attend the service, including all senior members of the Royal Family, with the exception of Prince Andrew, the Duke of York, and Prince Charles' wife Camilla, the Duchess of Cornwall.
The Duchess decided to pull out following public uproar. A source revealed Prince William and Prince Harry had apologized to Camilla for the shoddy way her involvement was handled.
The source added, "She told them not to worry and thanked the princes for inviting her in the first place."
Comments
comments