Britain's Prince William and Prince Harry are set to star in a Hollywood movie.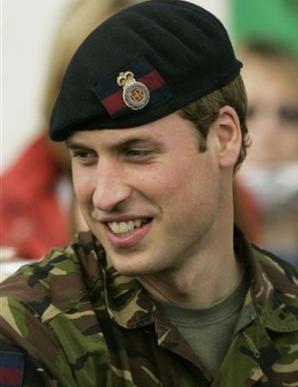 The royal brothers have been asked to make a cameo appearance in new romance "Of Kings and Cowboys", which is currently in pre-production.
David Marlett, who wrote the movie script, revealed, "There is a scene in the move supposedly with the royal family at Guards Polo Club in Windsor and we would love to have princes William and Harry doing some cameos. That would really heighten the realism."
The film focuses on the glamorous sport of polo – a regular pastime for William and Harry – and a love affair between a former bronco rider and an Argentinean polo player. We can capture all the drama and danger of the game.
Ryan Gosling, who is Oscar-nominated actor, has been tipped for the male lead. The movie will be filmed in several locations including, Dubai, France, Argentina and the UK.
"Of Kings and Cowboys" will be shot with special cameras, meaning the film can be shown on huge IMAX screens.
David Marlett added, "We can capture all the drama and danger of the game."Yesterday (01.07.08), it was revealed Paul Burrell – the former butler of the late Princess Diana – is set to be the subject of a new movie.