Prince William has been taking girlfriend Kate Middleton to public ice skating.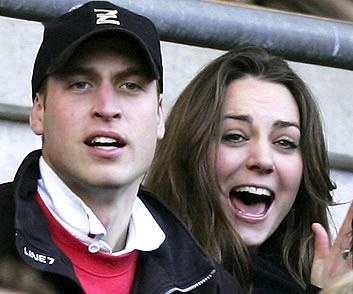 The 25-year-old prince paid £12.50 for two tickets for 45 minutes' skating at London's posh
Somerset House rink on Thursday.
The royal pair skated to classical music in front of 200 others and was spotted holding hands at one point as they glided across the ice.
A source revealed, "It was very romantic and they seemed keen to keep to it very low key. They danced for about an hour and both of them seemed pretty good at it. They'd obviously done it before. A few people on the rink looked a bit surprised to see the future King of England skating alongside them. One couple nearly fell over as they tried to get a better look."
The source continued, "You couldn't ask for a more beautiful place to take a girl ice-skating. It's a stunning venue in the day, but at night it's lit up and the rink is surrounded by flaming torches. There's a huge Christmas tree overlooking the ice and the whole experience is mind-blowing. It's incredibly impressive."
The source added, "Wills clearly knows the way to melt a girl's heart."
The ice rink at Somerset House sits in the central courtyard of the former Royal palace in central London, which once housed Kings and Queens before Buckingham Palace.
A spokeswoman for Somerset House revealed, "We were delighted to welcome Prince William and Kate Middleton to Somerset House on Thursday. It's a beautiful setting and we hope they had a wonderful time. We would be pleased to welcome them back in the future."
Comments
comments