A new episode of Hannah Montana entitled "Test of My Love" has not been aired in the U.S. yet, according to a report.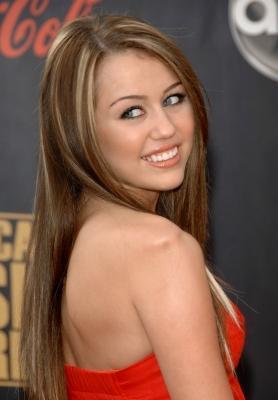 The episode has been leaked on YouTube and as always, I have no idea how long Disney will allow it to stay.
They may pulled the video, so if you want to watch it, do it now. In this episode, Miley Cyrus goes out with a guy who hails from a very rich family.
Considering Miley Cyrus is from the countryside, they have some issues relating to each other and they even call her a "Country Bumpkin"!
She even asks her dad act like a diplomat from London. At the end however, they get to enjoy a date with Miley Cyrus' dad and brother! Part 2 and 3 of "Test of My Love" below!
Update: Apparently, Miley Cyrus wants a piece of the fashion biz. She already has tons of Hannah Montana clothing out there, but she does not design them.
According to a website, the "Hannah Montana" star is thinking about starting her own clothing line like Hilary Duff (Stuff by Duff) and Gwen Stefani (L.A.M.B.).
Comments
comments