Prince William will show his commitment to a role as the future king next month by joining in Remembrance Sunday commemorations for the first time.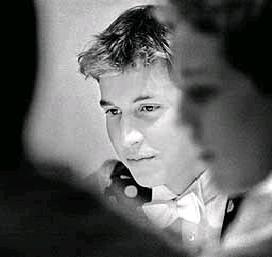 The 25-year-old prince will accompany his grandmother Queen Elizabeth II and his father Prince Charles in laying a wreath at the Cenotaph in London's Whitehall on November 11, in memory of all British servicemen who have died in war.
A source revealed, "William is keen to take on more responsibilities and this is an ideal opportunity. He is a serving officer and this is his chance to remember all those who have made the ultimate sacrifice. It will also be a very significant day for him, simply because it marks another move closer to a time when he will be taking up full-time royal duties."
Prince William has attended the Whitehall service for the last two years, but has always stayed in the background, standing on the balcony of the British Foreign Office. His new role demonstrates his resolve to becoming more formally involved in royal engagements, ahead of him one day becoming king.
The prince is about to leave the army to spend four-months in the Royal Air Force (RAF) and then join the Royal Navy. He is expected to retire from the armed forces in 2009 to devote his time to charity work and preparing to become king.