After Alicia Silverstone, Australian pop singer Sophia Monk has posed nude for PETA advertisements.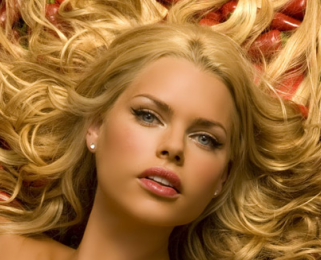 The 28-year-old celebrity stripped off for the organization in order to promote the veggie diet. Her spicy ad is intended to persuade people to "kick their meat habit."
In an interview, the Aussie beauty revealed, "If you are going to take your clothes off for something, it better be a good cause."
As for her role as a vegetarian, she commented, "There's no doubt in my mind that going vegetarian has made me feel better not only physically but also because I learned about the suffering of animals that are raised and killed for food." You could see her spicy advertisement here and the behind the scene video of the shooting is here.
Her spicy advertisement shows Sophia Monk was lying on a bed of red-hot chili peppers with a catchy tagline "Spice Up Your Life—Go Vegetarian."
Comments
comments