Prince William has reportedly told friends he will marry Kate Middleton next year.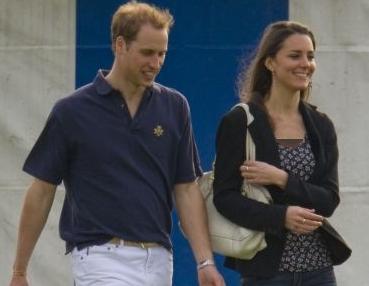 The couple – who have been dating for almost eight years – looked happier than ever when they attended the Audi Polo Challenge in Ascot, south west England, on May 10.
It was their first public outing in five months and other guests claim it was obvious the pair had told their friends about their plans to wed.
A source said: "They are clearly loved-up. It is so sweet to see. Kate was clearly in a great mood and spent a lot of time speaking to all her friends.
"The buzz was that Kate and William will make a wedding announcement next year."
To the delight of the waiting photographers, William, 26, and Kate, 27, couldn't keep their hands off each other, with Kate even joking about it to a pal.
Another source told Hello! magazine: "At one point, when Kate realised that photographers had caught her and William looking so tactile, she joked to a friend, ?That's the first time they've got us holding hands – I bet this photograph ends up in the papers.'"
The source claims the pair will announce their engagement next year, and marry in St Paul's Cathedral next July.
Comments
comments