At 2009 Cannes Film Festival, the Edward Cullen of 'Twilight' confesses that he is committed to star in the adaptation of the fourth 'Twilight' novel, 'Breaking Dawn'.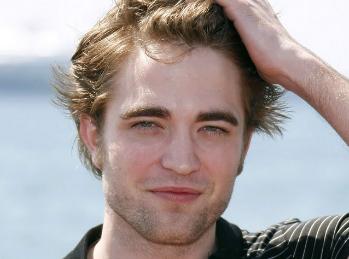 There will indeed be a "Breaking Dawn" movie, according to series star Robert Pattinson. On Tuesday, May 19 at the 2009 Cannes Film Festival, the 23-year-old revealed to The Hollywood Reporter that he is committed to return as Edward Cullen in the fourth installment of the "Twilight" series.
However, Pattinson fessed up that due to his hectic work schedule, no shooting schedule has been arranged just yet by Summit Entertainment. The actor who portrayed Cedric Diggory in "Harry Potter and the Goblet of Fire" is currently involved in the filming of the second "Twilight" movie, "The Twilight Saga's New Moon". He will be in Italy on Friday, May 22, for the final four days of "New Moon" shooting.
On the occasion, the actor, who will join the production of "Remember Me" following the completion of "New Moon" shooting, also talked about his part in this "New Moon" adaptation. Making notes that Edward is "a voice in Bella's head," he explained, "You're playing a figment in Bella's imagination so I was trying to do it in a 2-D way. I hope it doesn't translate onscreen as being boring."
Going back to "Breaking Dawn", the movie will be based on the fourth book written by Stephenie Meyer in her "Twilight" series. Like the two other "Twilight" saga novels, "New Moon" and "Eclipse", this book follows the romantic story between mortal girl Bella Swan and vampire Edward Cullen. This time around though, the story centers on Bella and Edward's marriage and her subsequent pregnancy.
Comments
comments