Prince William and girlfriend Kate Middleton booked a romantic break under the names Mr. and Mrs. Smith.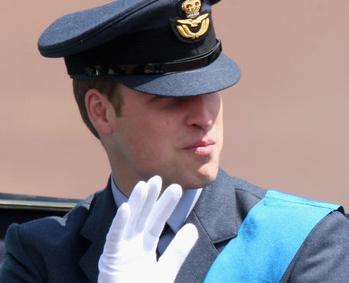 The couple spent the weekend in Fowey, Cornwall, after Kate decided to organize a romantic 27th birthday treat for the prince.
A source said: "They have been staying at private house under the assumed name Mr. and Mrs. Smith."
The source continued: "It is quite funny, really, that they feel they need to go to such great lengths to keep their visit a secret – but I suppose it adds to the romance."
Despite planning a romantic break, the couple was joined by [Prince] William's brother Prince Harry and several other friends, who forced them to cancel their intimate dinner for two in favor of an alcohol-fueled beach barbecue.
The source added: "[Princes] William and Harry spend a lot of time in Cornwall in summer. They love it. They are mad about surfing and can go to secluded beaches where they can go surfing largely unnoticed. But this time word quickly spread they were in the area."
Meanwhile, William is reportedly planning to take Kate on his family's annual visit to the Queen's Scottish estate Balmoral, fuelling speculation they are planning an engagement.
It is the first time Kate has been invited on the hunting break on the August bank holiday weekend, though she has met the monarch – William's grandmother – before.
A source said: "Kate loves shooting so she will fit in well with the Royal Family. She will take it in her stride."
Meanwhile, Prince William has spoken about gang violence in London as he wrote an article about the time he spent with former gang members earlier this year.
Prince William wrote: "Former gang members have told me that it is precisely to find status, respect from others and the role in a community that we all crave that led them to fall in with gangs in the first place."
He continued: "One enduring feature of all gangs – and teams – is that they survive on mutual support. They allow their members to earn respect by obeying the rules, and they share clear objectives."
He added: "Essentially, they allow the individual to belong. As such, the fundamental difference – so far as I can see – between violent street gangs and cohesive teams of contented young people is the destructive violence of the former set against the constructive comradeship of the latter. The challenge, therefore, seems to me to be to how turn gang members into team members."
Comments
comments