Perez Hilton and Black Eyed Peas singer Will.I.Am have posted video statements giving two very different accounts of an alleged assault of the gossip blogger outside a nightclub early Monday morning.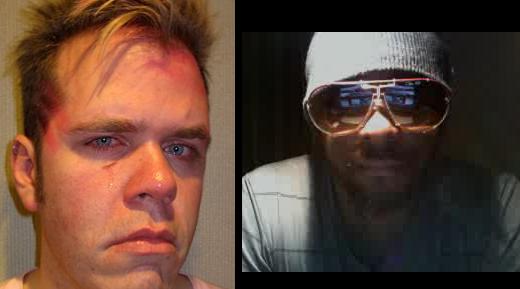 Perez Hilton Twittered that he was bleeding after being assaulted by a member of the Black Eyed Peas outside a party at the club Cobra following the MuchMusic Video Awards in Toronto, Canada on Sunday night.
"I was assaulted by Will.I.Am of the Black Eyed Peas and his security guards," the gossip blogger wrote on his Twitter account. "I am bleeding. Please, I need to file a police report. No joke."
Hilton continued in three subsequent tweets: "Still waiting for the police. The bleeding has stopped. I need to document this. Please, can the police come to the SoHo Met Hotel. I spoke to my lawyer. I really need to talk to the authorities. Please come to the SoHo Met Hotel. Have called the police. Need them here. The Toronto police are here now. Thank you. Please stop calling them."
Will.I.Am posted his own online video statement early Monday morning telling his side of the story. The singer said fellow Black Eyed Peas member Fergie had approached Hilton at an afterparty at the club Ultra and asked what the blogger had against their group. Fergie then relayed the back-and-forth to Will.I.Am, who described the blogger as being "rude."
At a subsequent afterparty at Cobra, Will.I.Am says he and Hilton exchanged words. "So I go up to him and say, 'Hey, can you do me a favor, Perez?… Can you not be so blatantly rude to our group on your website? That's just wrong – you don't have to be disrespectful,'" Will.I.Am said in his video statement. "He said, 'I don't respect you.' I was like, 'What? Ok, if you don't respect me that's cool.'
Will.I.Am then says Perez called him "a f**got" at which point "the fans get all crazy and start on Perez Hilton. I'm just sitting there minding my own business waiting for a car."
However, the entertainment website TMZ reported that the general manager of the Black Eyed Peas — Polo Molina — had turned himself in to Toronto police early Monday morning. Hilton corroborated this in his own video release Monday morning, saying that The Black Eyed Peas' manager "Polo clocked me right here [motioning to his black eye], and punched me two or three times."
An extremely emotional Hilton also addressed Will.I.am's video statement, saying "You know very well, and I know very well, and God knows that it was not a random fan that hit me."
Hilton did admit calling Will.I.Am a "f**got," saying it was the worse thing he could think of to call the singer at the time. He went further in his video statement, calling the singer "a f***ing coward," and adding he would have had more respect if he would have punched him in the face himself.
Hilton, who was at the club with Lady Gaga, said he then left the club and was punched from behind. The pop stars and the blogger were among celebrities in Toronto for the MuchMusic Video Awards on Sunday night.
A spokeswoman for the Black Eyed Peas declined comment.
Comments
comments