Britain's Prince William's controversial helicopter flights earlier this year cost taxpayers £50,000.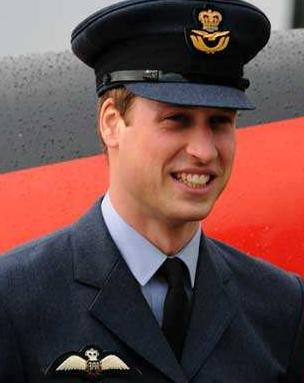 The Ministry of Defence released documents revealing the staggering cost of the 25-year-old's five flights, which were said to be part of his RAF pilot training.
One journey – when he used RAF helicopters to fly to social engagements including his cousin Peter Phillips' stag weekend, which was located in Chinook in the Isle of Wight – cost £8,716 alone.
His decision to use the helicopter to fly to the British island was described as "ridiculous and inappropriate" by aviation author Jon Lake.
He revealed at the time: "This is an absolute waste of training hours on the Chinook helicopter that the military are hard-pressed to afford. No other pilot at Prince William's stage of training would be allowed anywhere near the left-hand seat of a Chinook."
[Prince] William also used the vehicles to fly to girlfriend Kate Middleton's house in Berkshire, and fly over Prince Charles' estates in Gloucestershire and Norfolk.
Comments
comments