Prince William and Prince Harry have paid tribute to the victims of the Australian bushfires.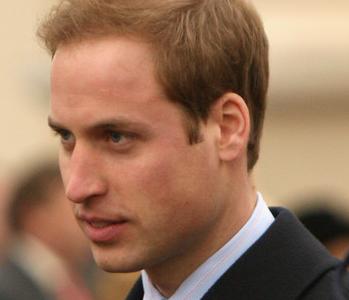 The royal brothers made a surprise visit to the Australian High Commission in London yesterday afternoon (24.02.09) to sign the UK's official book of condolence.
Prince William, 26, signed his name "Wills", while his younger brother Prince Harry, 24, wrote "Harry".
The princes are the latest royals to extend their sympathies to the victims of the disaster, which killed more than 200 people in the Australian state of Victoria.
Their grandfather Prince Philip – the husband of Queen Elizabeth – was the first person to sign the book last week while their aunt, Prince Anne, traveled to Australia at the weekend to attend the official memorial service.
Clarence House said: "[Princes] William and Harry just wanted to pay their respects to the Australian people today and let those who have been tragically bereaved and other who have been left homeless know their thoughts and prayers are with them."
The Australian High Commissioner John Dauth praised the princes for signing the book.
He said: "We were delighted their royal highnesses were able to come in, of course it's a sombre occasion but I was very gratified at their sincere expression of condolence."
He continued: "They were very keen to know what the latest information was about the fires that are threatening Melbourne and what the prospects are for the rest of the week with dry weather forecast.
He added: "They were interested in the flood of mail we've had. Prince William assumed it was from Australians living in Britain, I said it wasn't, a large number of Britons have sent £20 and £50 notes for those affected."
Comments
comments