Princess Eugenie managed to combine a day of royal duties with her busy social schedule.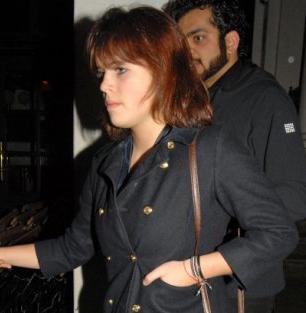 The 18-year-old princess was one of the three generation of the Royal family who gathered to see the memorial statue of the Queen Mother unveiled in London yesterday.
The ceremony started at midday but that didn't stop the Duke of York's daughter partying at London's Boujis nightclub in South Kensington until 4am this morning.
Her 16-hour day was so packed that it appeared she didn't even get the chance to change and wore the same navy blue dress to the club as she had in the day.
She emerged from the club looking on good form, if a little tired, before leaving in a taxi.
Earlier in the day she attended the unveiling of a memorial statue on the Mall near Buckingham Palace for her late great-grandmother.
Comments
comments